2015-03-12
Will I make more money by not using a Realtor?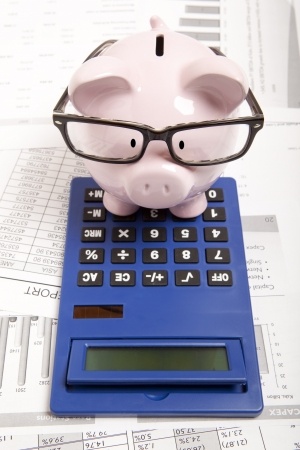 Will I make more money if I sell my home without using a Realtor?
Since real estate commissions are usually the single largest expense to a seller, I can understand why some people may have this question. While it certainly is possible to make more money by selling your home yourself, most people don't; at least that's what I've seen in my 10 years of selling homes. There's a reason 88% of sellers sell their homes through a real estate agent. (Source: 2013 National Association of REALTORS® Profile of Home Buyers and Sellers) Here are some points to consider before going at it alone.
Selling a home is a time consuming process. By the time you close you will have spent a considerable amount of time marketing your home, answering phone calls, answering buyer questions, showing your home, reviewing and executing paperwork, talking with lenders, appraisers, and home warranty and title companies. Once a buyer is in place hopefully they perform, but if not you can look forward to doing it all again! Although some of these things a seller is involved with anyway, such as cleaning your home and leaving for showings, an agent can save you considerable time having to do these things yourself. It's good to ask yourself if you have the time for all of this and what your time is worth.

There's a lot of value having a professional third party negotiate the deal rather than having to deal directly with the buyer yourself. When two decision makers are dealing directly in a negotiation it can be hard not to let emotions get involved that can derail what could be an otherwise good situation for all parties involved. A good Realtor can be that third party that can make the transaction much smoother than it may have been otherwise.
Also, a good Realtor deals with offers frequently and can be a huge asset when negotiating the purchase. Knowing what concessions to ask for, when to keep pushing for a better deal and when to take a deal are all things a good Realtor can help you to know.
Pricing your home to high to begin with is another pitfall that FSBO (For Sale By Owner) fall into. We all want to get the most out of our homes as possible but if a home is priced too high to begin with it will sit on the market and may get some showings but will not get an offer. Once a seller realizes they need to reduce their price the home has been on the market long enough where buyers are expecting even more of a price reduction because they assume the seller must be motivated to get it sold, so they offer less. A good agent will be able to provide a value for your home, tell you what way the market has been heading and suggest a list price that will attract offers but still get you top dollar.

If you are doing a FSBO you are typically dealing with buyers who are not represented by an agent either. The reason the buyer does not have an agent is they want to "save" money as well. They will expect a reduction in your price to account for their not having an agent regardless of whether you feel like you've price it right to begin with or not. Also, buyers who are working with an agent are much more likely to already be qualified to purchase a home. FSBO's I've helped in the past say one of the biggest headaches is showing your home all the time to unmotivated or unqualified buyers.

In 2013 the typical FSBO home sold for 184,000 while the typical agent-assisted home sold for 230,000. This does not mean a realtor will get you 46K more for your home than if you do it yourself but the fact that the average home sold through an agent sells for more is something to consider.

88% if buyers purchased their home through a real estate agent or broker. (Source: 2013 National Association of REALTORS® Profile of Home Buyers and Sellers) By listing with a real estate agent you are getting more exposure for your home!

An experienced Realtor will be able to spot a fraudulent transaction when they see one. There are people out there who make a living on being dishonest and taking advantage of home buyers and sellers that are unaware. This is especially a problem when markets are particularly hot or depressed. If a real estate agent has been practicing for a while they will have run into these schemes and let you know when to steer clear. All agents who are Realtors have agreed to abide by a strict code of ethics derived by the National Association of Realtors.

Subscribe to RSS Feed
Welcome to our Blog!
2015-03-12
Will I make more money by not using a Realtor?
2015-02-24
What's a Foreclosure and a Short Sale?
2015-02-12
Find The Best Utah Home Searching Website
2015-01-29
Are Zillow Home Value Estimates Accurate?
2015-01-21
2014 Market Update and New Years Resolutions
2014-12-19
How to Assess the Real Cost of a Fixer-Upper House
2014-07-29
June Real Estate Statistics
2014-04-22
Orem Utah Real Estate Statistics
2014-04-22
Real Estate Statistics for Utah and Salt Lake Coun